Britt Palmer, LMFT
Connections Counseling, LLC
True connection to self and others is sometimes very difficult to achieve or feel. There are many reasons we are unable to connect, including numbing behaviors, avoidance, fear of vulnerability, and inexperience with safe relationships. At Connections Counseling, LLC, Britt works with you to become more able to achieve authentic connection to both yourself and others. She conducts outpatient psychotherapy in her private practice and owns/operates her equine assisted psychotherapy program, Horse Power. She works with individuals, couples and families addressing a variety of mental health issues including relational issues, trauma, mood disorders, eating disorders, and addiction. Britt is a Licensed Marriage and Family Therapist (MFT) in Tennessee and California and Licensed Professional Clinical Counselor (LPCC) in California; Level II EMDR certified; dually certified in Equine Assisted Psychotherapy and Learning through EAGALA and trained in Trauma Focused Equine Assisted Psychotherapy.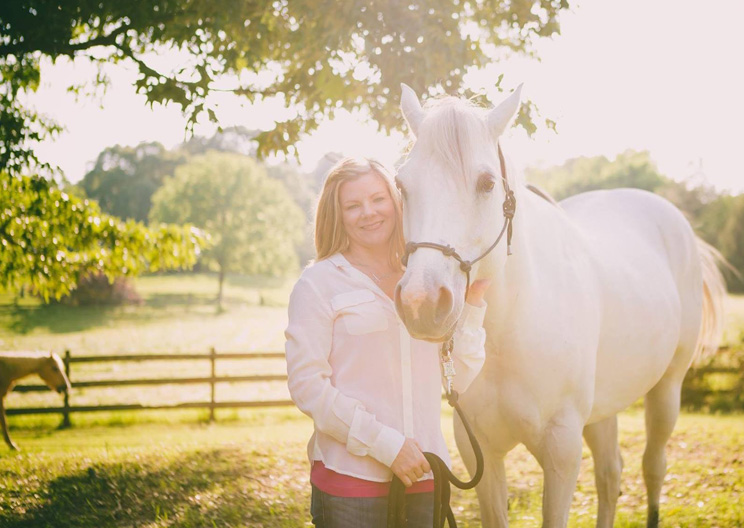 What is trauma informed practice?
Operating a trauma informed practice, Britt utilizes the knowledge we have about trauma and the brain and incorporates that into psychotherapy that focuses on trauma's effects on individuals and relationships. Trauma effects attachment relationships and self regulation unlike other life experiences. As a clinician who understands this, Britt works with people to overcome some of the effects of trauma in order to live with more authentic connection to themselves and others.
What is equine assisted psychotherapy?
Equine Assisted Psychotherapy (EAP) addresses multiple mental health and substance addiction issues in a solution focused and experiential environment. TF (Trauma Focused) EAP is a trauma-informed model, incorporating mounted and unmounted work with our clients. No previous horse experience required. Many times people find that the experiential process in the arena helps address issues in a different way than the typical office setting of traditional counseling. A person DOES NOT have to participate in Equine Assisted Therapy when working with this therapist, this is merely an option.
Take the first step to help
Call or Email Britt Palmer now (901) 466-2043