INDIVIDUAL, COUPLES, & FAMILIES
We see individual, couples, and families. Our systems approach incorporates support and education for family members of a loved one who is in treatment. We understand that someone's experiences significantly impact relationships, which includes the family members. Our training allows us to help you to work on forming healthy attachment relationships with your family members. Many times, we need to have the family in sessions in order to help the person the most, or the family members also need some information, therapy, or support of their own. Our teen group includes parent group sessions.
GROUP THERAPY AND WORKSHOPS
We are offering the following groups at our beautiful 50 acre Collierville facility. We combine psychoeducation, processing and equine assisted psychotherapy into each unique group.
CONNECTIONS- our original group- integrating Brene Brown curriculum with Equine Assisted Psychotherapy- focusing on shame resilience, vulnerability, and making connection. This runs both as a 5 day intensive and as a 12 week group.
NOT ALONE – a group for those suffering with teenage anxiety and depression, including self harm. Ages 15-18 most typical. This is an ongoing group, and it is not unusual to have some of the same members long term.
INTEGRATION – a group for those suffering with an eating disorder, an unhealthy relationship with food or body image issues. Collaboration with nutrition experts is an essential part of treatment, so we work to connect you with the best if you don't already have someone. Adolescent/teen and adult groups are separate in most cases.
RESOLUTION – a group for those suffering from PTSD/Trauma and its impact on regulation, relationships, and reasoning. Most patients do individual EMDR for trauma resolution while attending group as well. Histories include sexual assault, military sexual trauma, male sexual trauma, abandonment, grief and loss, parental or partner abuse, and developmental trauma. Nobody's trauma is less significant that anyone else's. *Many people with eating disorders also have trauma histories, and may join the Resolution group when ED has stabilized
FRESH START – a group for parents/ caregivers and children who need to address attachment issues/adoption/foster care. Parents do work in this setting apart from and with their children in this group.
HORSES HEALING HELPERS – groups for health care professionals, therapists, and first responders. You can schedule an intensive for your coworkers, peers or employees or join a group.
HORSES HEALING HEROES – group for service men and woman. We also offer support for family members as well.
Intensive Outpatient Programs
Our two Intensive Outpatient Programs (IOPs) are unlike any other. We offer an Eating Disorder IOP and a Trauma IOP. We build a person's treatment schedule based on his or her needs. We combine the appropriate group, EMDR, Equine Assisted Psychotherapy, and/other individual or family therapy to create a customized program for the individual. Some people need intensive EMDR, some people need Equine Assisted Psychotherapy prior to EMDR, and some need group support and normalization. We may also combine treatment with collaborating professionals such as a nutritionist or a psychiatrist. Some need their families in sessions in order to facilitate change in their system, and some work individually only. We get to discuss and decide what is best for each person rather than trying to fit everyone into a cookie cutter IOP. We also offer weekend intensives that immerse a person in any or all of the above. For more information:
EQUINE ASSISTED PSYCHOTHERAPY – Horse Power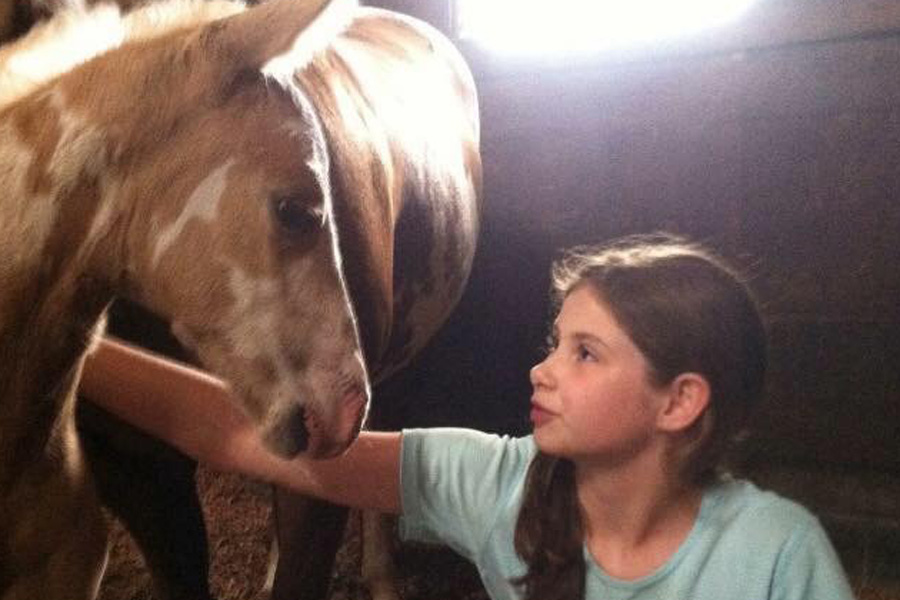 We utilize TF-EAP (trauma focused equine assisted psychotherapy) most often with our patients. This may be mounted (riding) or ground (no riding) work, depending on the needs of the patient. Our program is a trauma informed model that utilizes our knowledge of neuroscience and the effects of trauma and chronic stress on the brain, body, relationships, and our ability to regulate. The work helps to reorganize the brain and reintegrate the connection between the brain and body. Learning in the context of a relationship with a horse allows the development of a secure connected attachment with another. Some people do EAP as an adjunct to office therapy, and some do it exclusively. To learn more, visit Natural Lifemanship or EAGALA.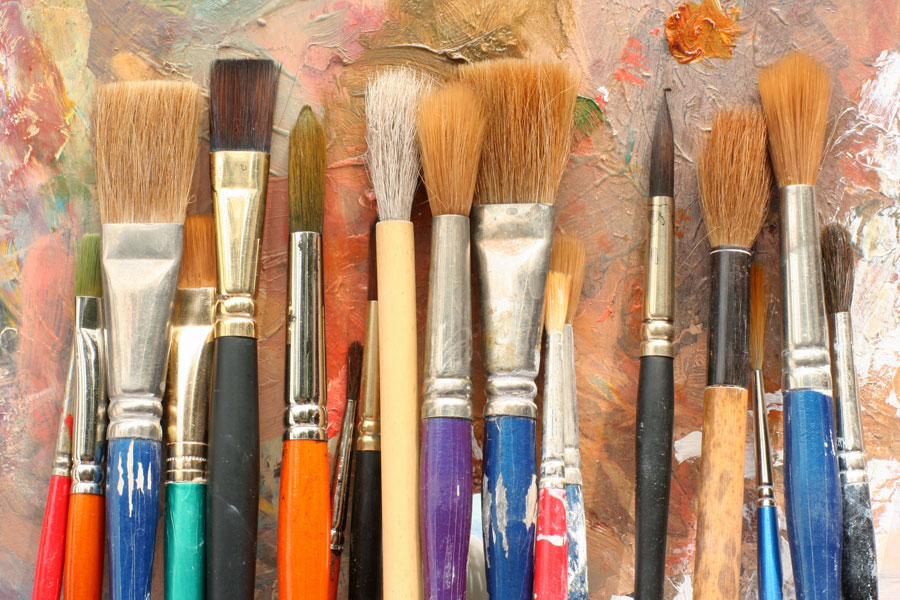 Paige Scheinberg is a certified art therapist who collaborates with Connections. She runs the Teen Girls' group once monthly and also participates in the workshops. Paige brings the experiential element of art therapy into the office, where people can process in a completely different way.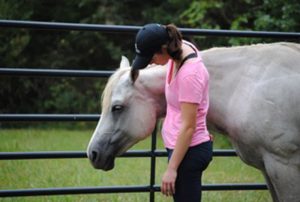 Connections Counseling will be participating in the NEDA Walk annually! Connections is proud to work with those struggling and in recovery from eating disorders. We would be honored to have you join our team and show support to those who wish to achieve and maintain RECOVERY!
Connections Counseling has hosted Natural Lifemanship trainings at our facility. Stay tuned for future training dates or visit Natural Lifemanship's website.
From Natural Lifemanship's Fundamentals page:
Natural Lifemanship is the science and art of connection. Founded on modern neuroscience and the principles of trauma-informed care, Natural Lifemanship promotes healing, recovery and positive development through the process of building connected relationships. The Fundamentals of NL training teaches how the brain develops and changes to accommodate survival and other needs; why relationships are so central to neurodevelopment; and how to intentionally build relationships in ways that support health and healing of self and others.
The relationship principles that we teach are demonstrated, experienced and practiced with horses at our Fundamentals of NL trainings. The training provides a solid foundation in Natural Lifemanship's Trauma-Focused Equine Assisted Psychotherapy (TF-EAP) model for mental health and equine professionals who practice equine-assisted psychotherapy (EAP). It also provides a solid foundation for individuals who are simply interested in understanding how trauma and toxic stress affect the brain, and how relationships with self and others may be built in ways that promote health and well-being. In addition to mental health and equine professionals, the Fundamentals of NL training is often attended by teachers, parents (including foster and adoptive parents), and others.
This training is intended for:
Mental health professionals
Horse professionals
Anyone with an interest in neuroscience and trauma-informed care
Anyone with an interest in healthy relationships with self and others
Anyone concerned with recovery
Those with an interest in horses, horse-human partnerships, and many kinds of animal-assisted therapy
Those who wish to pursue certification in Natural Lifemanship
EMDR (Eye Movement Desensitization and Reprocessing)
Britt is certified in EMDR and uses it with many patients, (most often in the office, however, we can also do this with the equine assisted psychotherapy). Eye Movement Desensitization and Reprocessing (EMDR) therapy is an integrative psychotherapy approach that has been extensively researched and proven effective for the treatment of trauma, however, it can be used more broadly. "EMDR is a set of standardized protocols that incorporates elements from many different treatment approaches. It can be used for panic attacks, complicated grief, dissociative disorder, disturbing memories, phobias, pain disorders, performance anxiety,stress reduction, addictions, sexual and/or physical abuse, body dysmorphic disorders, eating disorders, and personality disorders (emdria.org).
To become certified in EMDR, a person must attend trainings, complete a certain number of EMDR sessions, complete continuing education classes, and complete consultation hours with an approved consultant. Many people are trained in EMDR, but not everyone completes certification. What this means for you, is that a certified clinician has more extensive training and knowledge in order to help. To learn more, visit emdria.
Take the first step to help
Call or Email now (901) 466-2043